Binty Mehta
Lead, Community Education
Payal completed her graduation in History from Delhi University and started out as a travel consultant with a travel agency. In a career that spans more than 12 years in the travel industry, she brings to the organisation years of experience in mentoring, training and coaching.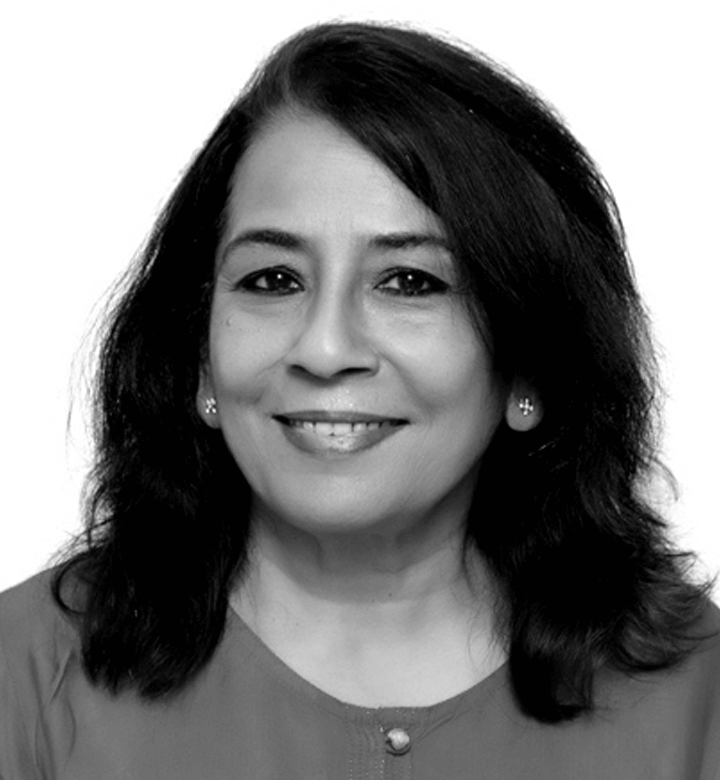 Lead, Community Education
Binty is a post graduate in Public Administration, B.Ed. in English and Science and a Master's of Science in Counselling and Psychotherapy. She has completed many short term Online courses by prestigious universities in a diverse range of subjects like philosophy, emotions, social behavior and child psychology.
Binty has contributed significantly in enhancing the learning process by developing and designing content of a variety of academic and non-academic publications for parents, teachers and students for schools for the last 30 years in Delhi, Chennai, Mumbai and Pune. 
The deep understanding of Child-Parent-Teacher relationship led her to start her own training venture 'Firefly – The Light Within' in 2012. The main objective of these personalised workshops for students, teachers, parents and administrative staff is to ensure effective acquisition and application of life skills and helping to keep children safe.
Binty edits, proofreads and enhances academic content for Publication houses like Cambridge University Press, Oxford, Navneet Publications and Podar group of schools. She also edits and proofs fictional content for LabAcademia. 
Binty is a volunteer with Connecting NGO, Pune that works to support people in emotional distress and create awareness to prevent suicide since 2018. She conducts workshops for students all across schools in Pune for The Live Love Laugh Foundation (TLLLF), an initiative started by Deepika Padukone to help spread awareness about Mental Health. She also volunteers with Ashraya Initiative for Children in Pune which works with the children of Waghri and Sikligar basti since 2017. She also conducts workshops for children and parents on Life Skills and Safety.
She has varied interests from being a Radio Jockey to blogging, reading and travelling. She also enjoys playing bridge, tennis and running, having completed the Mumbai Half Marathon a number of times and being a Podium finisher in her age category at the Veteran Run.
Binty as the Community Education Lead, brings in her vast experience in the field of education and community service.